Teaching Assistant Program

Program Overview


Other Activities


Program Coordinators


Summer Session Program


The primary objectives of the Teaching Assistant Program are:

To provide teaching assistants (Interns) to the Chuuk State Department of Education and various private schools in Chuuk on both the elementary and high school levels.




To provide a rewarding and rich cultural experience for the Interns.




The Teaching Assistant Program is a "Gap Year" program. It is directed at college students who would like to take a year off from their studies and at recent high school and college graduates. It is now an accepted fact that experience in a different cultural setting is of immense value to a person. By spending a year away from home you are often able to view your own cultural background in a different light. For example, on Chuuk, you might find that there are some practices that you think you should bring home with you (like the importance of extended family) or, on the other hand, that there are other practices that you find distasteful. This aspect of the experience away from home will be different for everyone.

Perhaps the most important thing about the Teaching Assistant Program is that it provides you with an opportunity to help others. There are so many people in the world that are less fortunate than we are. One example, of course, are the countless children that are unable to get a decent education. The children in Chuuk, for the most part, are in this group. This program is a small effort to help them out

---

The purpose of this section of the website is to provide you, the potential Intern, with information that will assist you in deciding whether or not this program is what you are looking for. The information it provides will also assist others in understanding the program and, hopefully, as a result, interest in it will grow.

The Teaching Assistant Program is usually one academic year long. This includes Christmas, which is an extremely important holiday on Chuuk. It is a happy time for everyone, with festivities sometimes lasting from Christmas all the way till New Year's day! It is also possible to participate in the program for a single semester, either ending before Christmas or beginning early in the following year. However, it is easy to see that it is much more beneficial to a school to have a teaching assistant for an entire academic year rather than a part of it.

Interns assist teachers in many different ways. This is flexible and the exact duties of the Intern will depend on what the Intern and his/her mentor teacher decide. Some possibilities are:

providing classroom assistance
preparation of lessons
providing one-on-one tutoring
meeting with parents
correcting assignments

At certain schools, Interns serve as full-time teachers. This can be a lot of fun. There will be a great deal of flexibility in the teaching approach that can be used and even, within reason, the material that can be covered. Often times, the teacher will have to do some detective work to determine the academic level at which material should best be presented.

Like high schools in the US, high schools in Chuuk have teachers that specialize in different subjects. So, if you teach in the high school, you will probably teach English, math, or science. English is a second language for all students in Chuuk. In addition, their math and science preparation will be far below what is common in US schools. Please be prepared for this. A kind and patient attitude will do wonders for making your experience at the school a successful one, both from your and the students' point of view. You will not realize it, but students will benefit greatly from listening to a native English speaker.

---

Interns assisting in the elementary schools will find that the English ability

of the students is minimal. This will be frustrating at times. However, in the elementary schools you are more apt to be working closely with a local teacher and, between the two of you, you will be able to determine what subject matter you or he/she might best be able to cover. You will find that there is a lot of flexibility in curriculum, quite unlike the situation in the US where every minute of every day is pretty much accounted for. Teaching the kids on Chuuk is a lot of fun!

For both men and women, life in Chuuk is a never-ending list of things to be done. Needless to say, on an island, life centers around the ocean. Indeed, at least traditionally, the ocean was the source of life for islanders. For men, there will be opportunities to learn many different types of fishing, some of which will be very new to you, even if you consider yourself to be an experienced fisherman. There is trolling in the ocean for large fish like tuna and mahi-mahi. There is spear fishing for a host of different kinds of reef fish --- either during the day or after dark. Do you like lobster? You're in luck! Most island people don't and, as a result, lobsters are relatively easy to catch. Be sure to let your sponsor know this. You might have lobster for dinner a few times per week. Maybe you will even catch them yourself...


---

Of perhaps equal in importance to fishing is growing traditional starch foods and harvesting them. Two that we aren't very familiar with in the US are breadfruit and taro. Breadfruit is a tree crop and is seasonal. The most common kind of taro on Chuuk is cultivated in swampy areas. It is available all year round and takes the place of breadfruit when it isn't in season. Of course, there are bananas (plantains) and a few other starch items. In the islands of Chuuk lagoon, men are in charge of gathering breadfruit and taro and also some aspects of their preparation (women do most of this in the outer islands!). Gathering these traditional foods can take a lot of time. Usually it is left to men that do not have paying jobs. You may want to try your hand at these activities (but be careful climbing trees; the local guys have been doing it all their lives!).

There is little conventional farming in Chuuk as traditional meals are based on fish and starches. Yes, a few veggies are used; but, you will never see a bowl of salad on the table of a traditional household. Fruit is eaten as a snack whenever it is available. Tropical fruits are delicious. Mangoes are available in season. Papayas and sweet eating bananas (a number of varieties) are available all the time.

---

While the men fish and gather the food, generally speaking women will prepare it for human consumption. Island cookery is very simple; no complicated recipes are involved. It is delicious because the foods are delicious. Coconut milk is used a lot and, just like butter in the US, anything cooked with it is delicious. You will learn these "secrets" of island cookery. See how good you are at bringing them back to the US. Canned coconut milk isn't too bad...


The Teaching Assistant Program has two coordinators: Dr. Stephen Winter and Larry Bruton. Steve resides in the US and handles initial contact with Interns and anything related to applications and payment. Larry resides in Chuuk and handles personal contact with Interns there. He also serves as the liaison with schools and sponsors. If you are interested in the Program, please contact us using the form on the

Contact

page. After initial contact, the next step will usually be a long phone conversation with Steve in an effort to answer any questions that you might have about the Program.

The Pacific Center for Creativity (PCC) is happy to announce a new Summer Session program. This program is aimed at college students who would like to do volunteer work by serving as Interns in a high school in Chuuk State of the Federated States of Micronesia during the summer vacation period. The nominal length of the program is ten weeks. However, the precise dates of the program will depend on the dates of Interns' summer sessions. Presently, the program is restricted to the Nukuno Christian High School on Tonoas Island.

The primary purpose of this program is to help high school students in the upper grades improve their math and English reading, writing, and speaking abilities. Possibly other subjects can be included.

A unique feature of this program is that --- within reason --- the Interns will be free to create their own educational program. Since this session will occur during the summer months, there will be no restriction on work to be covered by prescribed syllabi. Interns will be expected to assess the level of the student group in Math and English and to build on that. No sophisticated testing would be necessary. School records for each student would be available for Interns to inspect.

A selection of educational materials will be available, especially math texts at various levels.

Interns would also be free to add other subjects to the "curriculum" they develop. These subjects should be chosen in areas where it is expected that the students will have a high level of interest and where the Interns, likewise, are highly interested. These subjects would serve as a break from the routine of English and math and would help to keep interest in the program by the students high. These subjects could be academic or hands on or even of a hobby type nature. The total class time per day is flexible. Four hours is probably a minimum.

Aside from the above, the program would be identical to the semester or academic year Teaching Assistant Programs described in the PCC website. Please read the website over carefully for more information.

An update that will be made to the website is that Interns will reside at the "Guest House" on the school campus. Accommodations there are basic but acceptable. The community will prepare three meals per day for Interns and they will be brought to the Guest House at agreed upon times.


Powered by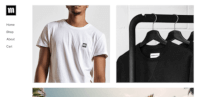 Create your own unique website with customizable templates.