The Schools
Tonoas Island --- site of the Teaching Assistant Program --- as seen from the Blue Lagoon Resort on Weno

Presently, there are two schools participating in the Teaching Assistant Program, the Nukuno Christian High School and the Nukuno Elementary School. Both are located on Tonoas Island (formerly called Dublon Island) in Nukuno Village. Tonoas is only a short boat ride from Weno. The Blue Lagoon Resort, which is the staging area for new Interns, is the closest point on Weno to Tonoas. As the name implies, the high school is a private church-related school. The elementary school is government-operated. However, the schools are unique in that they are located on a single piece of private land (it is not unusual for government schools to be located on private property on Chuuk). The schools share this land with the Nukuno Protestant Church, the high school being on one side of the church and the elementary school being on the other. It is an idyllic location with a large lawn stretching out behind the schools and church to the boat landing area in the main Chuuk lagoon. The schools have a very close relationship to one another.

The Nukuno Christian High School


The Nukuno Elementary School


The Nukuno Christian High School was founded in 1998 by Reverend Hanser Reynold, the first ordained Protestant Bishop on Chuuk. Bishop Reynolds has played a lead role in many other educational projects, including the founding of the Nukuno Elementary School in 1979 and the Rainbow Bible College in 2004. Over his long involvement with education on Chuuk, he has served as a teacher, counselor, and principal --- the role he presently plays at the Nukuno High School.

In spite of his exemplary leadership, the school struggles to survive. This is the reason that PCC has partnered with it, both to create teaching situations for Interns that can be especially rewarding as well as to help the school in its efforts to become a leading educational institution on Chuuk.

Physically, the school is quite humble and consists of four classrooms, a library, and a small computer center. You might say that the buildings are unsatisfactory for their intended us. However, this is the situation at many schools on Chuuk and elsewhere in Micronesia. On the positive side, there is a great deal of open space around the school --- along with a pleasing village environment. The setting is post card perfect.

As far as educational facilities are concerned, the classrooms are very basic, perhaps like a country school in the US might have been 40 years ago. Just folding chairs with an arm to write on, a table for the instructor, and good old fashioned chalkboards.

The library is stocked with a minimal number of books, but PCC is making efforts to obtain cast-off library books from the US which will help considerably. Likewise, there are no textbooks for the students to use. Instructors must refer to reference copies for each grade/subject that is taught. PCC is presently obtaining additional reference copies of texts and other books for instructor use. These will be in place by the Fall, 2017, semester.

The computer center presently has four computers that share a common printer. There is no internet service on Tonoas, but, for personal use, there is cell phone service for texting and voice. It is probable that internet access will happen in the near future, perhaps as soon as sometime in the 2017-2018 academic year.

At present (2016-2017 academic year), there are only 22 students attending the school. So, class sizes are SMALL; it is about as close to one-on-one teaching that you can get in a classroom environment.

As is true for all schools on Chuuk, the academic level of the students is much lower that the same grade in the US, perhaps as much as two or three grade levels. It must always be remembered that, although English has been taught in the schools from first grade, it is still a second language. This is especially evident in the written work of students on Chuuk (and even in the writing of many adults holding responsible positions). With this in mind, reference texts for teacher use will be available down through middle school level in the US. A teacher in Chuuk will often have to "play it by ear" when deciding what to teach. Fortunately, there is no set curriculum (especially in the private schools) that dictates what must be covered.

Finally, and most important, the school is presently suffering from a severe shortage of instructors. At least three teachers are urgently needed, perhaps more. Although this is called the Teaching Assistant Program, the Nukuno high school needs full-time teachers and that's what we will provide them with. So, this presents a tremendous opportunity for Interns to be of service and to use their creativity to put together educational programs that makes sense for these youth. This might sound intimidating but it can be a lot of fun. The existing faculty will willingly help you as best they can. Maybe most important, you will love the students and they will love you. For the most part, they will be eager to learn. If a person can endure working in a very basic, almost third world environment, the joy that can be derived from the experience can be immeasurable. This is what Interns who go to the Nukuno Christian High School will take home with them.

It is worth noting that, even though Nukuno is a Christian school, Interns of all religious traditions are welcome to teach there. Although there will be courses in the Bible, Interns will teach in traditional academic areas. A major goal of the school is to produce graduates with a strong academic background. Interns teaching there have the opportunity to make that goal a reality.

---

Different Views of the Nukuno Christian High School


If you love children, you will love teaching at the Nukuno Elementary School! The school covers grades K through 8, like a traditional school in the US a few decades ago. You might find that a few of the students are old for their grades. This usually occurs because some students get a late start rather than because they had academic problems. However, you must remember that English is a second language for the students and that they will be learning it as they go along. Some students may never have heard a word of English before they started school. So, a great deal of emphasis is placed on teaching English. This is one area where you, as a native English speaker, will be able to help out a great deal.

There are presently around 120 students enrolled in the school. This is a lot for a six room school house and, to accommodate them, the school operates on a split session with one group of students attending school from 8:30 a.m. to 11:30 a.m. and the other from 11:30 a.m. to 2:30 p.m.

Like at the high school, the teachers at the elementary school are very dedicated to their work. This is unusual for a government operated school. However, it is good testimony to the leadership role that Bishop Reynolds has played in education on Chuuk and, more specifically, in his home village of Nukuno. Because of his influence, Nukuno might be one of the more closely knit communities in the main Chuuk lagoon islands.


Scenes from the Nukuno Elementary School

Powered by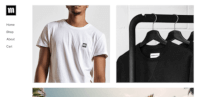 Create your own unique website with customizable templates.