Schedule

Academic Year Program


The academic year program runs from mid August to mid May--- nine months. Here is the tentative schedule for the 2017-2018 academic year (All these dates are tentative. Stand by for revision.):

August 15, 16 Arrive on Weno. Meet by PCC staff. Bus to Blue Lagoon Resort
August 17,18 Stay at Blue Lagoon Resort
August 17,18 Orientation program at Blue Lagoon Resort by PCC staff
August 19 Depart to host island. Pick up at Blue Lagoon Resort dock by sponsor

May 16 Return to Weno. Drop off at Blue Lagoon Resort dock by sponsor
May 17, 18 Stay at Blue Lagoon Resort
May 17 R & R
May 18 Meeting at Blue Lagoon Resort with PCC staff
May 19, 20 Depart from Weno. Farewell by PCC staff. Bus to airport


Semester Program



The Fall semester program runs from mid September to Mid December --- four months. Here is the tentative schedule for the Fall 2017 semester (All these dates are tentative. Stand by for revision.):

August 15, 16 Arrive on Weno. Meet by PCC staff. Bus to Blue Lagoon Resort
August 17,18 Stay at Blue Lagoon Resort
August 17,18 Orientation program at Blue Lagoon Resort by PCC staff
August 19 Depart to host island. Pick up at Blue Lagoon Resort dock by sponsor

December 16 Return to Weno. Drop off at Blue Lagoon Resort dock by sponsor
December 17,18 Stay at Blue Lagoon Resort
December 17 R & R
December 18 Meeting at Blue Lagoon Resort with PCC, Inc. staff
December 19, 20 Depart from Weno. Farewell by PCC, Inc. staff. Bus to airport

The Spring semester program runs from mid January to mid May--- four months. Here is the tentative schedule for the Spring 2018 semester (All these dates are tentative. Stand by for revision.):

January 12,13 Arrive on Weno. Meet by PCC, Inc. staff. Bus to Blue Lagoon Resort
January 14,15 Stay at Blue Lagoon Resort
January 14,15 Orientation program at Blue Lagoon Resort by PCC, Inc. staff
January 16 Depart to host island. Pick up at Blue Lagoon Resort dock by sponsor

May 16 Return to Weno. Drop off at Blue Lagoon Resort dock by sponsor
May 17, 18 Stay at Blue Lagoon Resort
May 17 R & R
May 18 Meeting at Blue Lagoon Resort with PCC staff
May 19, 20 Depart from Weno. Farewell by PCC staff. Bus to airport


Note: As indicated previously, it is hoped that most Interns will be able to remain on Chuuk for an entire academic year. It is easy to see that this will make life much simpler for school administrators when they make plans for their school year program.

Summer Program


The schedule for the 10 week summer program is flexible and depends on the schedule of the Interns that will be participating in it.

Please

contact us

for more information on this.
Powered by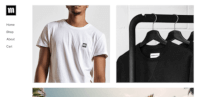 Create your own unique website with customizable templates.