Logistics

Inter Island Travel



The Teaching Assistant Program takes place on the high islands in the main Chuuk lagoon. Each island has its own flavor and a local person can even detect differences in the dialect spoken in each part of the Lagoon. These islands might be a happy medium between the very traditional lifestyle found on the more remote atoll islands in the State and the more urban lifestyle found on Weno, the State center.

The most common means of travel between the islands in the lagoon is by means of small outboard motor boat. It takes about an hour to get from Weno to the most distant of the lagoon islands using this means of transportation. The closest islands are only 15 to 30 minutes away.

The lagoon is roughly 40 miles in diameter. So, in windy weather, it can get quite rough. This implies that travel within the lagoon can get pretty wet due to salt spray. Boat passengers will often wear rain gear or hide under a canvas to keep themselves dry.

The Blue Lagoon Resort


The first thing you will do after arriving on Chuuk will be to go to the

Blue Lagoon Resort

where we will hold a brief orientation program. Before leaving Chuuk, you will again stay at the Resort for a few days both for R & R as well as to attend a pre-departure meeting with the other Interns. By far, the nicest hotel on Weno is the

Blue Lagoon Resort

. Located at the southern corner of the island at the site of an old Japanese sea plane base, the Resort might be situated at one of the most scenic spots on the island. The view of the lagoon is breath-taking with the Islands of Tonoas and Fefan, as well as many others, off in the distance. You can still see an old sea plane ramp as well as defensive fortifications on the beach.

When you arrive on Chuuk, you will be met at the airport by the Chuuk Coordinator for the program. You will then be taken to the

Blue Lagoon Resort

by the Resort's bus where you will spend the weekend relaxing after your long journey to Chuuk as well as getting acquainted with other Interns. The ride from the airport to the resort will take you through the business/seaport area of Weno. It is a mess! Please be prepared for this! Added to the usual chaos and poorly maintained buildings is the fact that a new road is being built and pipes beneath it are being repaired or replaced. If you think that you come from an area with potholes, what you see on Weno will make them seem like nothing at all.

---

A few of the "landmarks" in downtown Weno

Powered by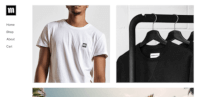 Create your own unique website with customizable templates.