About PCC

Officers


Please see the home page for general information about PCC.

The affairs of the organization are handled by three officers. Their names and brief descriptions of their backgrounds follow:

President: Lawrence Bruton. Larry graduated from Baylor University in 1974. A Navy veteran, he has been been a resident of Chuuk since 1975 which is when he started Bruton Enterprises (BE). BE's focus has been in the areas of renewable energy and marine transportation. However, aquaculture, small construction projects, and furniture/cabinet manufacturing have also been occasional business activities over the past 35 years. Larry is very active in community affairs having served as President, Chuuk Chamber of Commerce; charter member and President of the Rotary Club of Chuuk Lagoon; Chairman, Job Training Partnership Act (a Federal program), Chuuk State; Secretary/Treasurer, People with Disabilities, Chuuk State; FSM Board, People with Disabilities; and U.S. Embassy Warden, Chuuk State. Larry's hobbies include amateur radio, sailing, and a variety of water sports. He is also certified as a hyperbaric chamber operator/technician and actively treats divers who have been diagnosed with decompression illness.

---

Vice President: Dr. Stephen Winter. Steve's training is in engineering. He taught engineering and served as an administrator in a number of colleges for around 20 years. This was primarily at the University of Guam. He spent another 20 years on Chuuk where he operated a small business dealing with solar power and water supply systems for remote tropical islands. A pioneer in island applications of solar power, he has installed these systems on just about all of the lagoon islands in Chuuk as well as on many other islands both in the State and elsewhere in Micronesia. For five years he and his family lived a Robinson Caruso lifestyle on Unanu, one of the remote islands in Chuuk, where he initiated a first generation Teaching Assistant Program. The program described in this website builds on this experience. Steve is also a bit of a health nut. At 75 years old, he is still winning running and rowing events in his age group.


Secretary-Treasurer: Iromy Bruton. Iromy is from Polle, one of the islands in the Faichuuk area of the main Chuuk Lagoon. She has a baccalaureate degree from Eastern Oregon University and has done graduate work at Black Hills State College in South Dakota. She also completed a Leadership Management training program at the University of Hawaii. Iromy has extensive leadership experience with both the FSM National Government and with the Chuuk State Government. This has included serving as the National Tourism Officer for the FSM and working with the State Department of Education as the administrator of the Vocational Education Improvement Program. In this position she assisted youth both in upgrading their vocational skills and by placing them in technical colleges. Iromy now serves as the Executive Director of the Economic Policy Development Commission. The work of this commission centers on the development of a Strategic Development Plan for the State. Her role with PCC now gives her the opportunity to use her vast governmental experience in the non-profit sector.


Powered by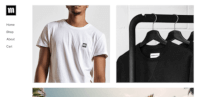 Create your own unique website with customizable templates.